Our Work
Catering for all types of website - showcase - blog - catalog - eCommerce - information - etc.
We currently have websites for clients in the following sectors - Trade Unions - Charities - Community groups - Retailers both online and traditional - Sports clubs - Printing businesses - Property sales and rental - Car sales - Event catering - Manufacturing - Farming - Engineering - Professional services - Foods and Drinks
Here is just a small selection of some of our work...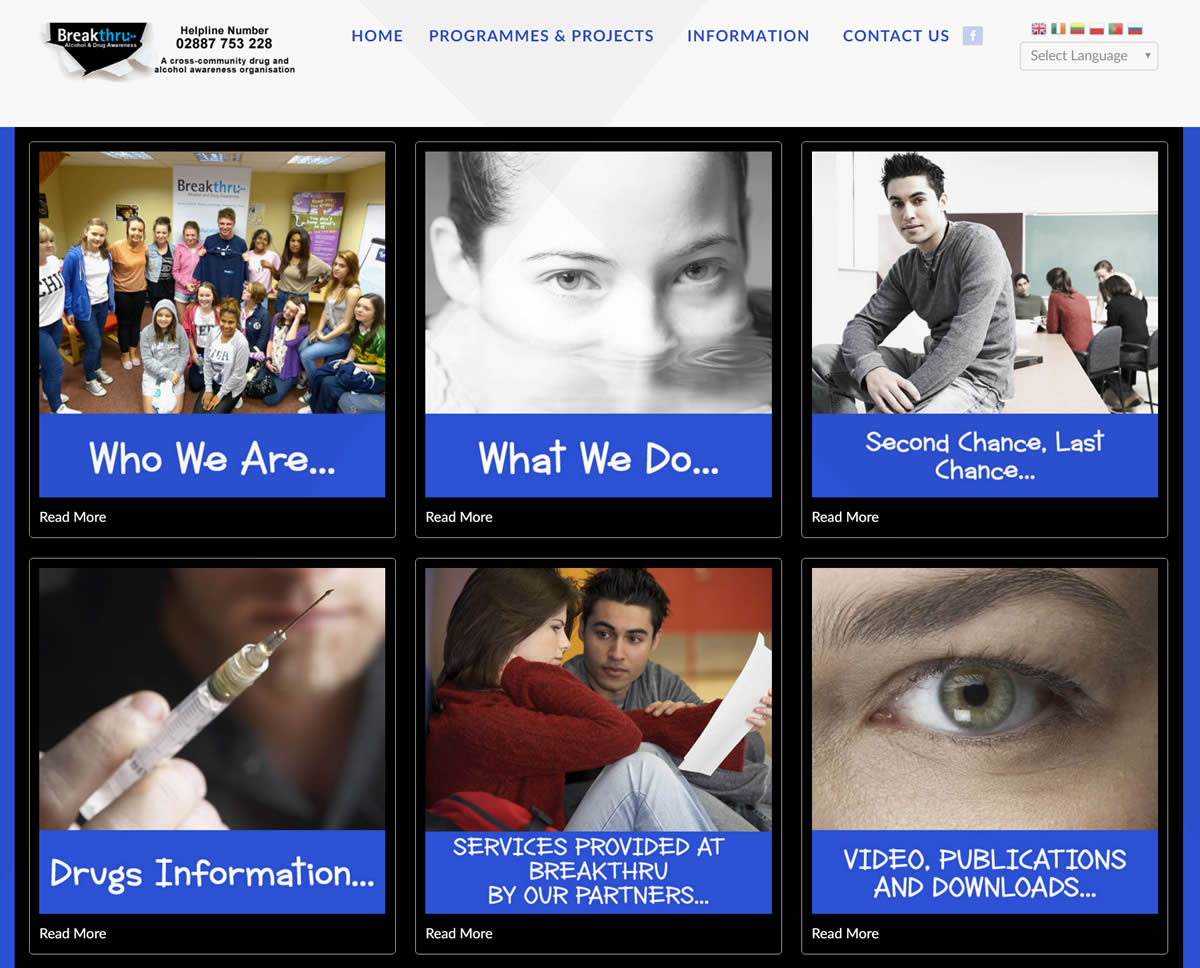 Visit Site
Breakthru Drug and Alcohol Awareness was established in 1995 by Dungannon Development Associaton as a result of what was seen as becoming two major issues in society: Alcohol and Drugs.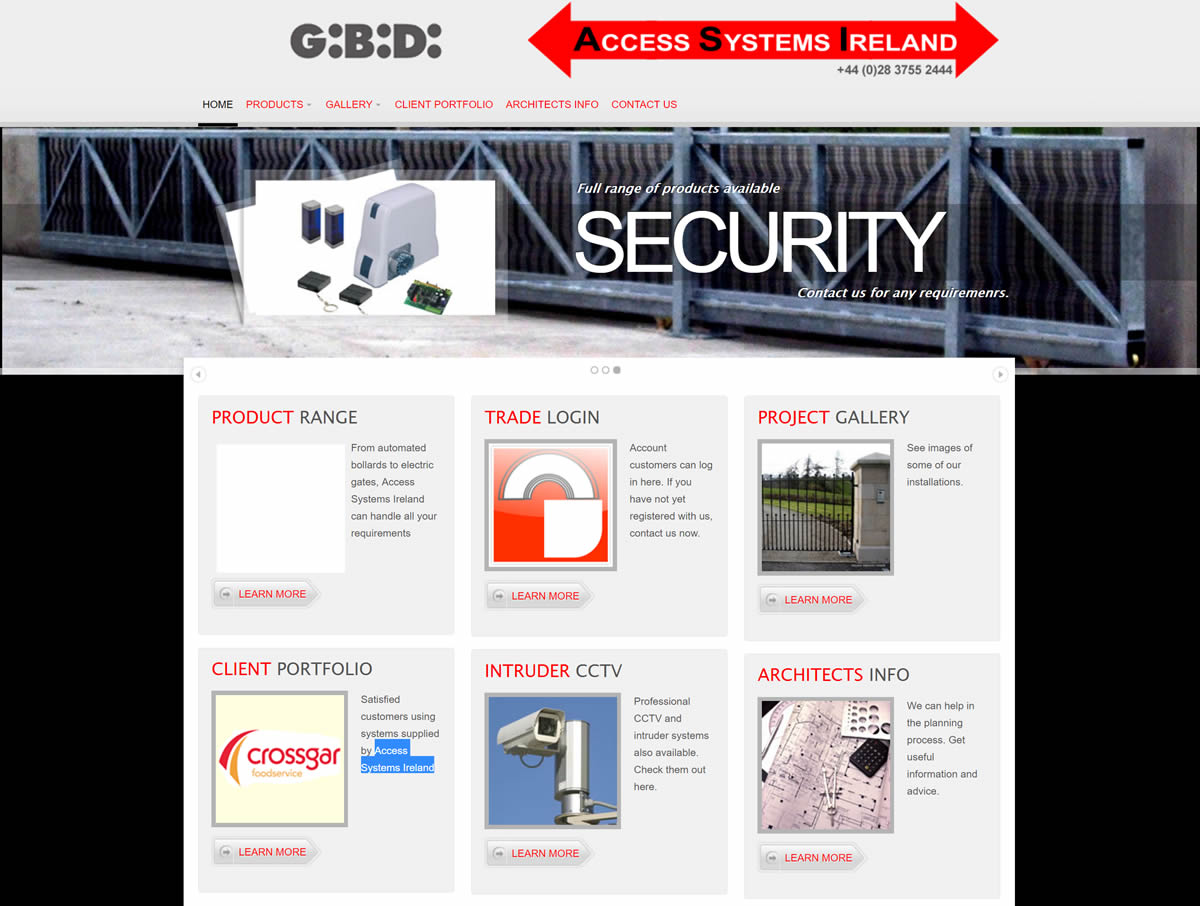 Visit Site
ACCESS SYSTEMS IRELAND is Irelands leading Access Control Company, providing peace of mind to businesses and home owners with gate automation, access control and security solutions.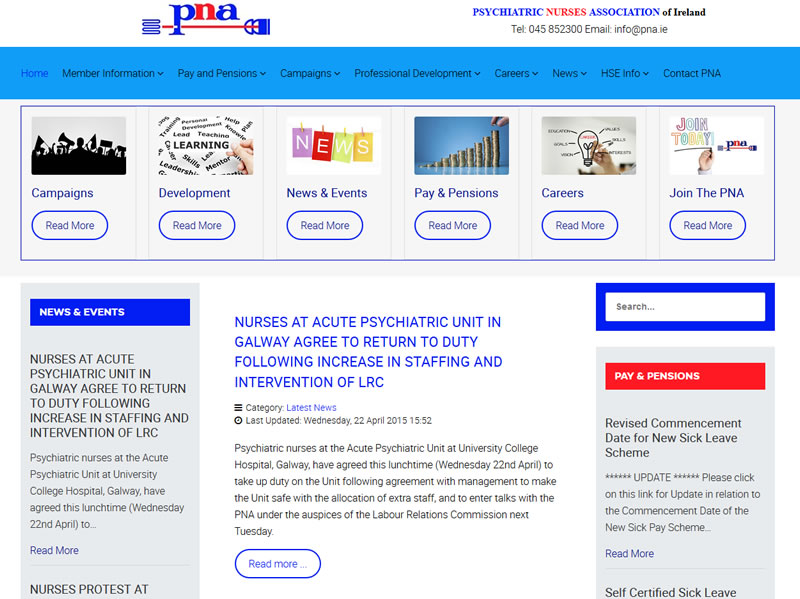 Visit Site
RESPONSIVE DESIGN
Join the Psychiatric Nurses Association of Ireland today and become a member of the largest Specialist Nusing Union in Ireland.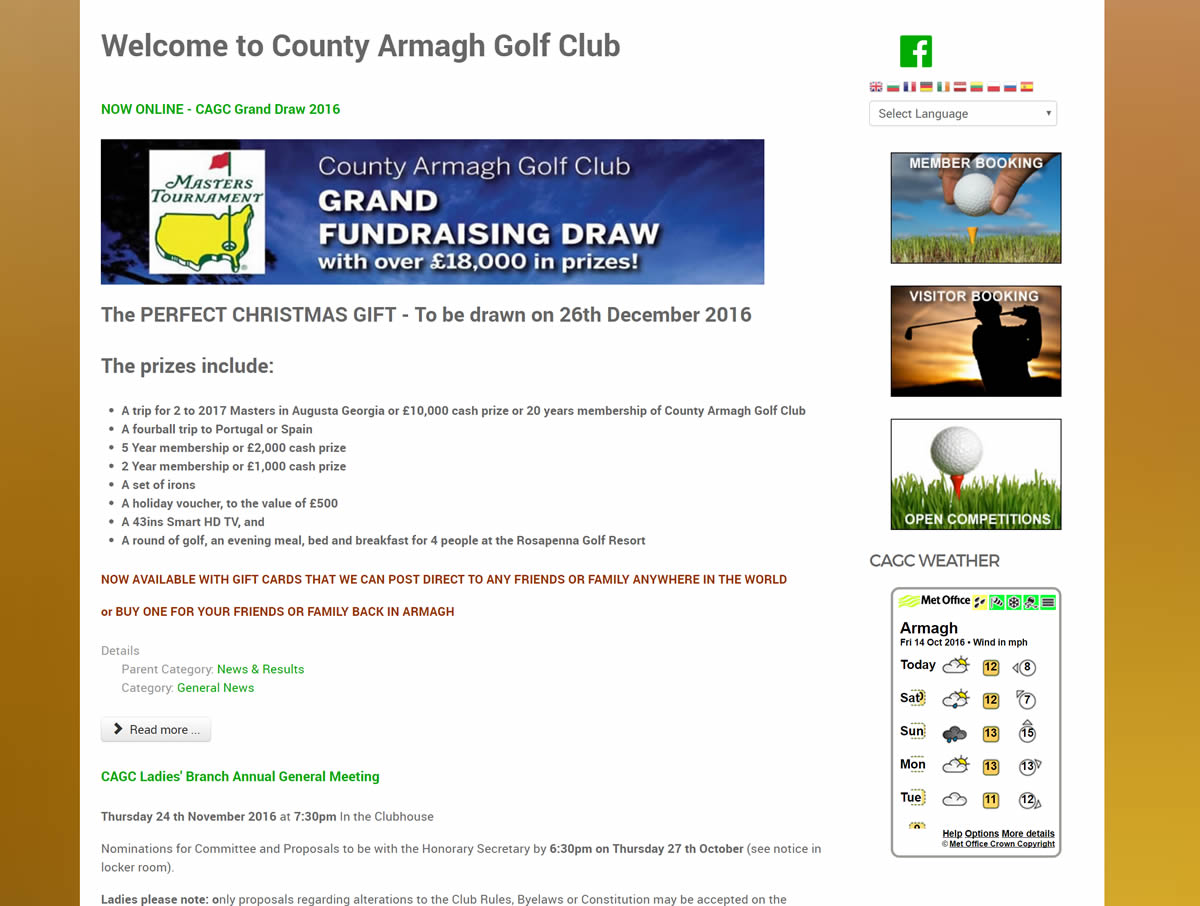 Visit Site
RESPONSIVE DESIGN
Located literally within minutes walking distance from the centre of the historic Cathedral city of Armagh, this is one of Ireland's top par 70 parkland courses.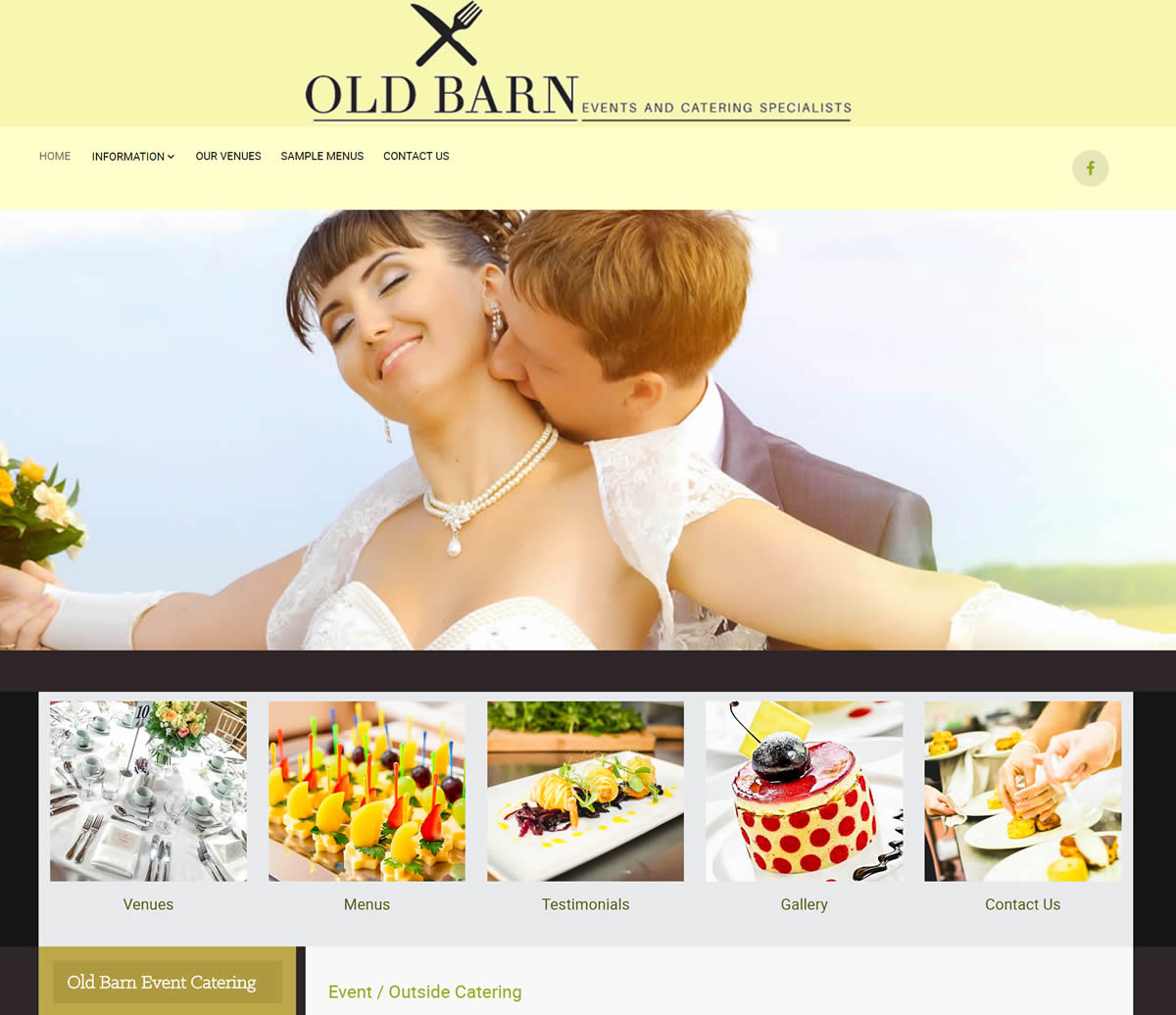 Visit Site
RESPONSIVE DESIGN
Old Barn Catering are very proud to have developed a reputation for delicious food, and excellent service. With a wide variety of menus and services available, and very experienced staff, we can cater for you and your guests at any time and any place.
Visit Site
RESPONSIVE DESIGN
College Hall Cottage - Part of the original farmhouse, within a 15 minute drive of Armagh City and close to the historic villages of Tynan, Caledon, and the nearby Blackwater Heritage Trail, perfect accommodation for walkers, cyclists and anglers.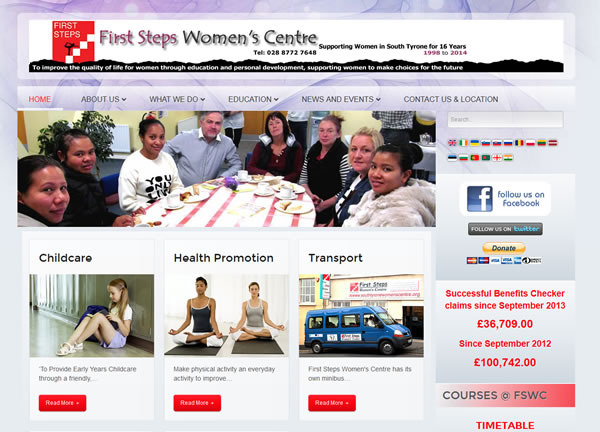 Visit Site
RESPONSIVE DESIGN
"To improve the quality of life for women through education and personal development, supporting women to make choices for the future"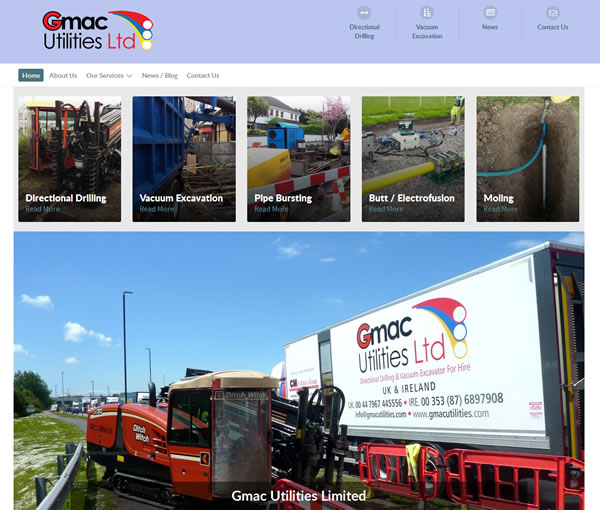 Visit Site
RESPONSIVE DESIGN
GMAC Utilities Ltd in conjunction with CM Utilities Group who have in excess of 30 years experience, provide a wide range of services to the public and private sectors.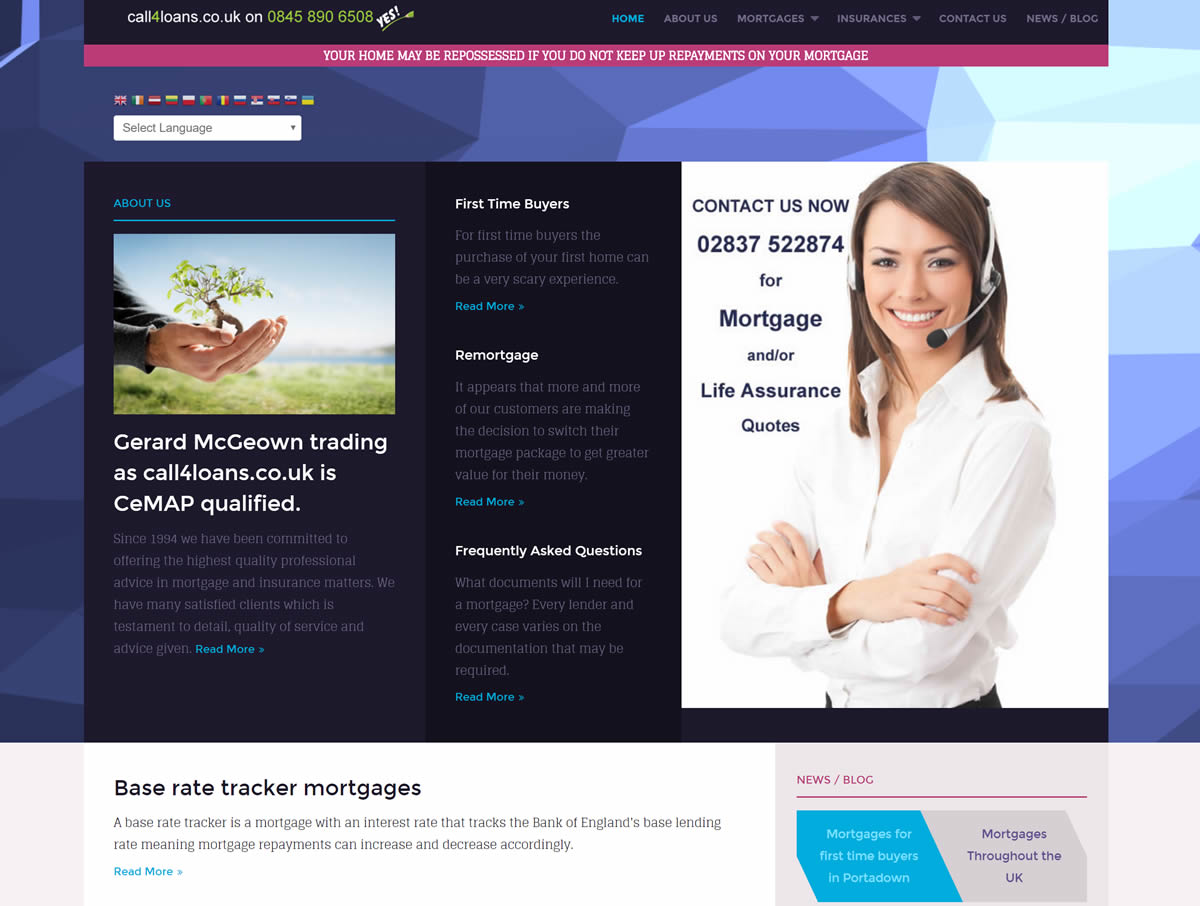 Visit Site
RESPONSIVE DESIGN
Since 1994 we have been committed to offering the highest quality professional advice in mortgage and insurance matters. We have many satisfied clients which is testament to detail, quality of service and advice given.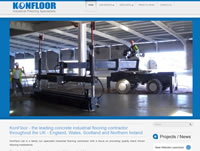 Visit Site
RESPONSIVE DESIGN
KonFloor Ltd is a family run specialist industrial flooring contractor with a focus on providing quality client driven flooring installations. They work closely with their partners and can provide a full design and installation service.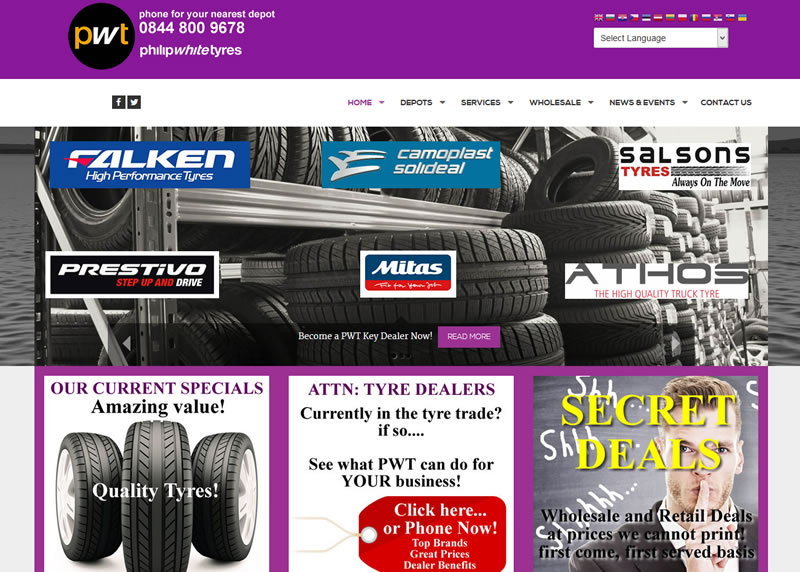 Visit Site
RESPONSIVE DESIGN
Philip White Tyres have retail car & commercial depots located in Northern & Southern Ireland and a wholesale division based at Head Office, Armagh.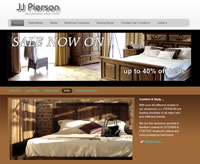 Visit Site
"A third generation family business that has been manufacturing and retailing fine furniture at their premises on the main Portadown to Armagh road since 1959."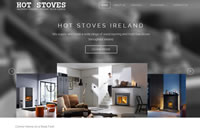 Visit Site
RESPONSIVE DESIGN
Come Home to a Real Fire! Hot Stoves Northern Ireland supplies and installs a wide range of wood burning and multi fuel stoves throughout Northern Ireland and the Republic of Ireland.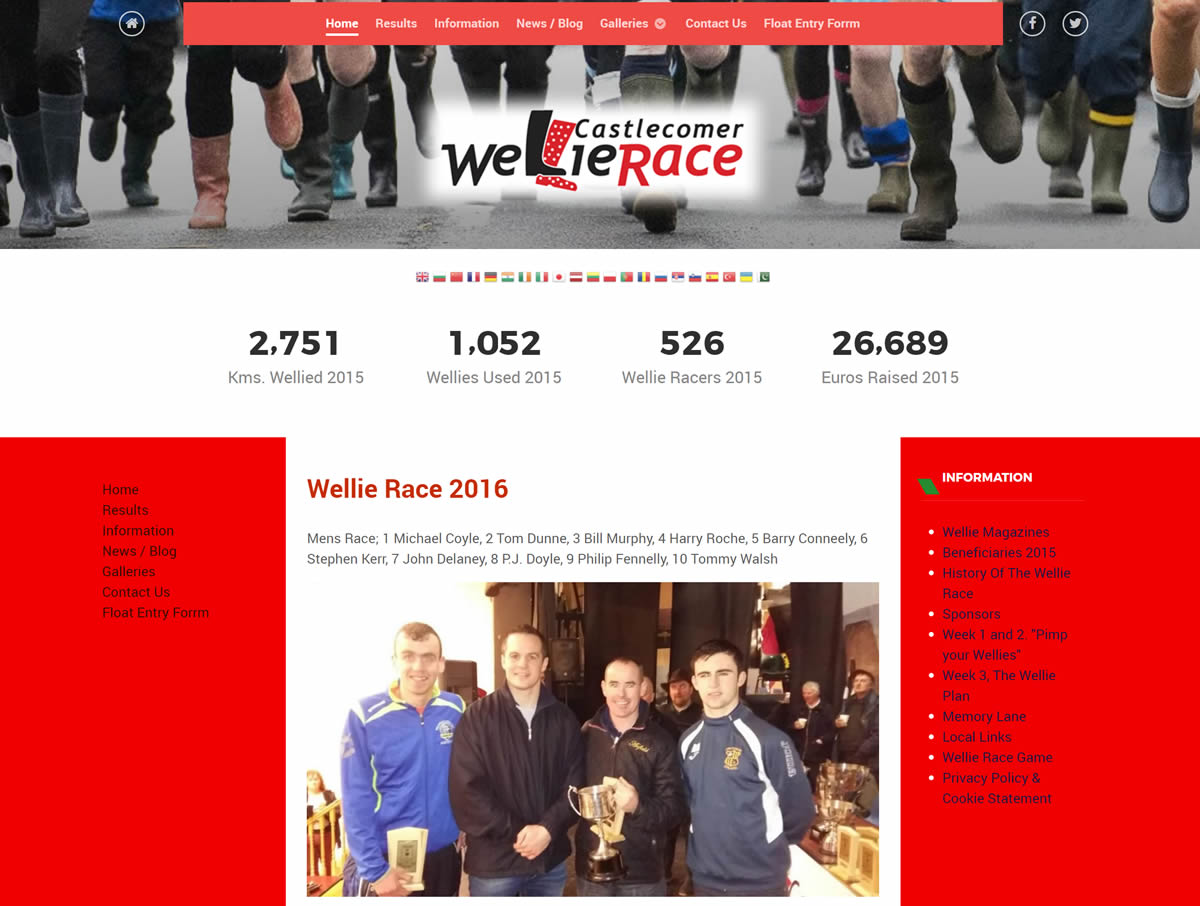 Visit Site
RESPONSIVE DESIGN
Originally started in 1978 the Powley (an area in the hills surrounding Castlecomer) men decided, while playing cards, on St Stephen's day (Boxing day for British readers) to run off the Christmas excess by having a race over a cross country circuit. Not being the type of men that would be caught dead in a pair of Nike's or Addidas runners, let alone actually own a pair, the most obvious foot wear for this type of event was, yes you guessed it, WELLINGTONS.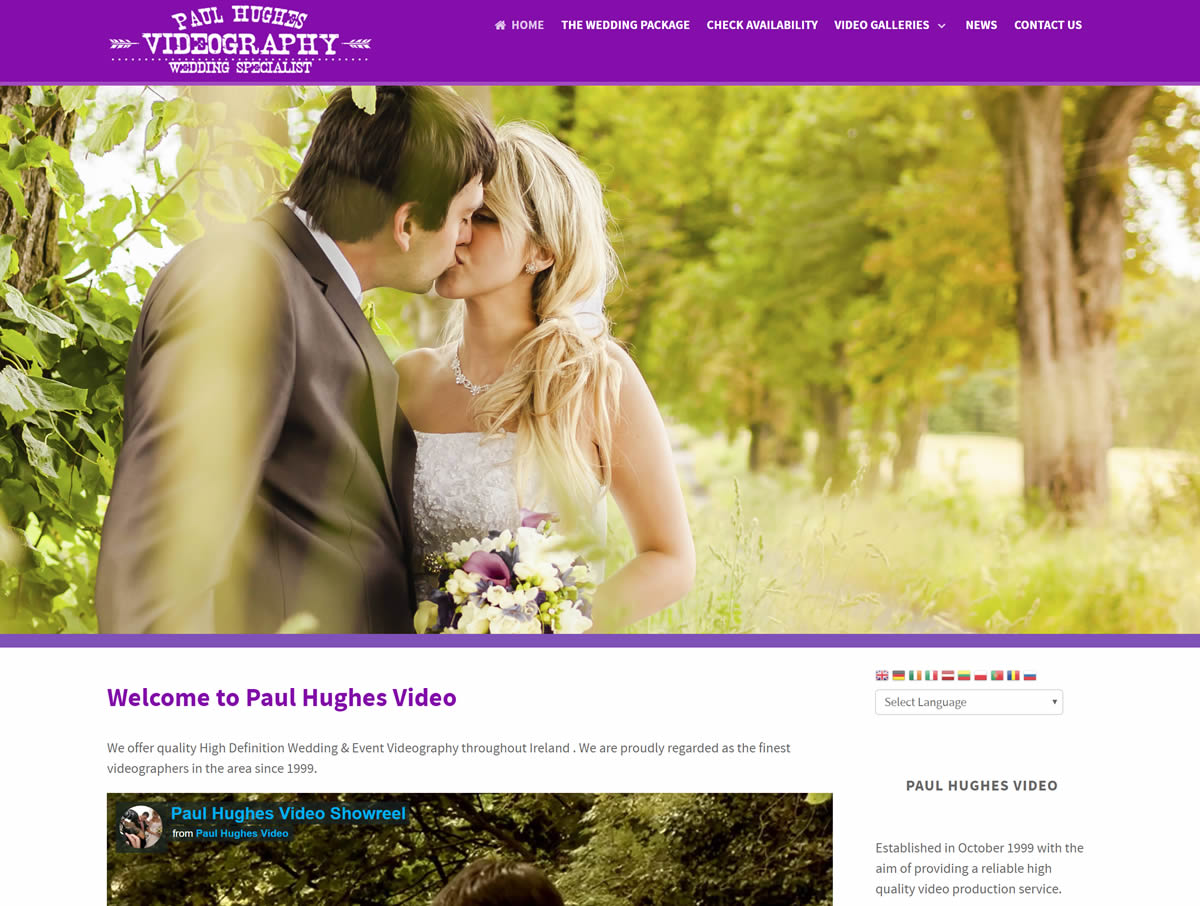 Visit Site
RESPONSIVE DESIGN
Paul Hughes Video - We offer quality High Definition Wedding & Event Videography throughout Ireland . We are proudly regarded as the finest videographers in the area since 1999.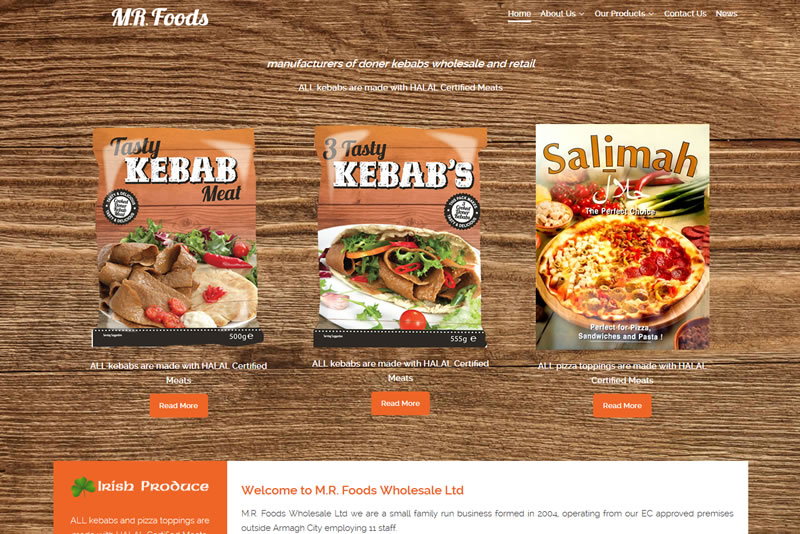 Visit Site
RESPONSIVE DESIGN
We produce frozen Halal Doner Kebabs and Chicken Tikka Kebabs both raw and cooked within our factory facility, for the food service, wholesale and retail sector.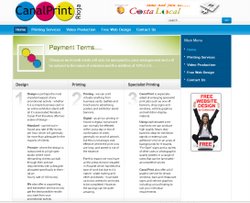 Visit Site
Printing - we can print virtually anything from business cards, leaflets and brochures to advertising posters and exhibition stand banners.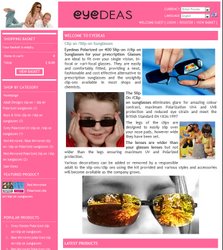 Visit Site
Eyedeas Polarized uv 400 Slip-on /clip on Sunglasses for your prescription Glasses are ideal to fit over your single vision, bi-focal or vari-focal glasses.
Visit Site
RESPONSIVE DESIGN
Keep up to date with the latest news and information including fixtures and results for both mens and ladies football.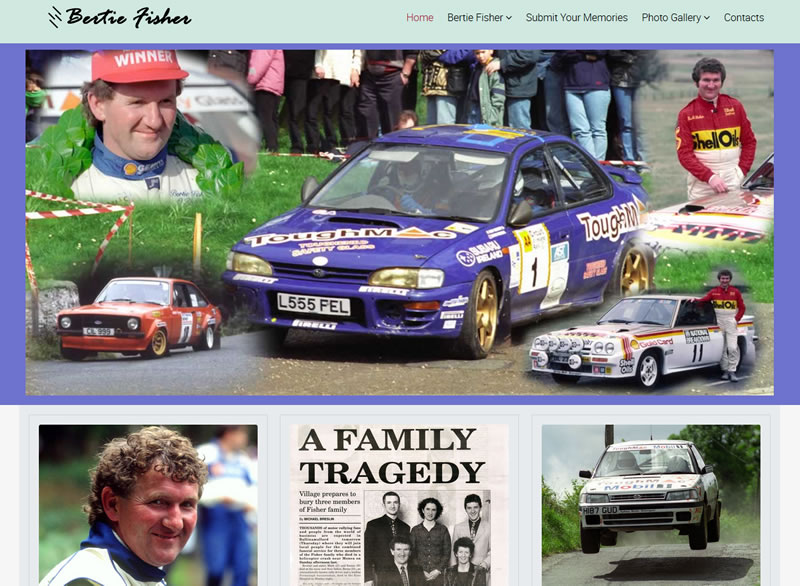 Visit Site
RESPONSIVE DESIGN
For over three decades the name Bertie Fisher was synonymous with Irish Motorsport and reigned supreme over the local and International Rally scene with a record number of 20 International wins in Irish Tarmac Rallying, and four Tarmac titles to his list of achievements.
Visit Site
RESPONSIVE DESIGN
A & M Trailers and Ramps are the main dealers for type approved Dale Kane trailers and Rampco certified aluminium ramps, built stronger to last longer.
Visit Site
RESPONSIVE DESIGN
Clogher Valley Eggs and Poultry is run by Andrew Kerr and Neil Boyd and is based in the picturesque Clogher Valley, close to Fivemiletown , Country Tyrone, Northern Ireland.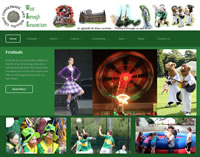 Visit Site
Responsive Design
As a non-sectarian and politically unaffiliated umbrella organisation, the Consortium welcomes affiliations from all new and existing community and voluntary groups in our catchment area. The groups currently affiliated represent districts within the three electoral wards of Abbey Park, Callanbridge and Downs.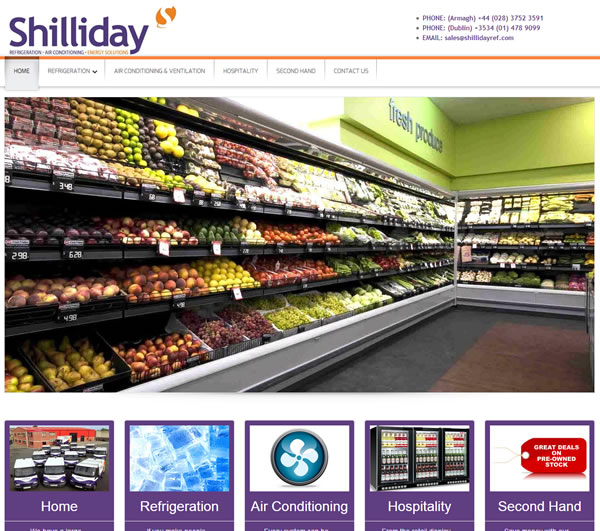 Visit Site
RESPONSIVE DESIGN
At Shilliday, we are qualified specialists in Refrigeration, Air Conditioning and Temperature Control. Our in-house design team is highly skilled in designing and creating energy efficient systems for all your refrigeration or air conditioning needs. In fact, our more than thirty years' experience in this area is becoming ever more pertinent, as our customers are placed under increasing pressure to save energy and decrease utility costs.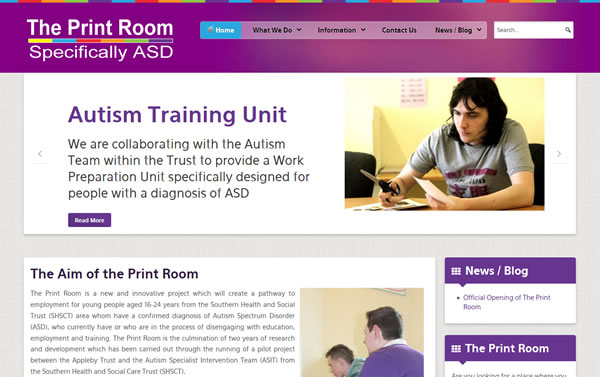 Visit Site
RESPONSIVE DESIGN
The Print Room from The Appleby Trust is a new and innovative project which will create a pathway to employment for young people aged 16-24 years from the Southern Health and Social Trust (SHSCT) area whom have a confirmed diagnosis of Autism Spectrum Disorder (ASD), who currently have or who are in the process of disengaging with education, employment and training.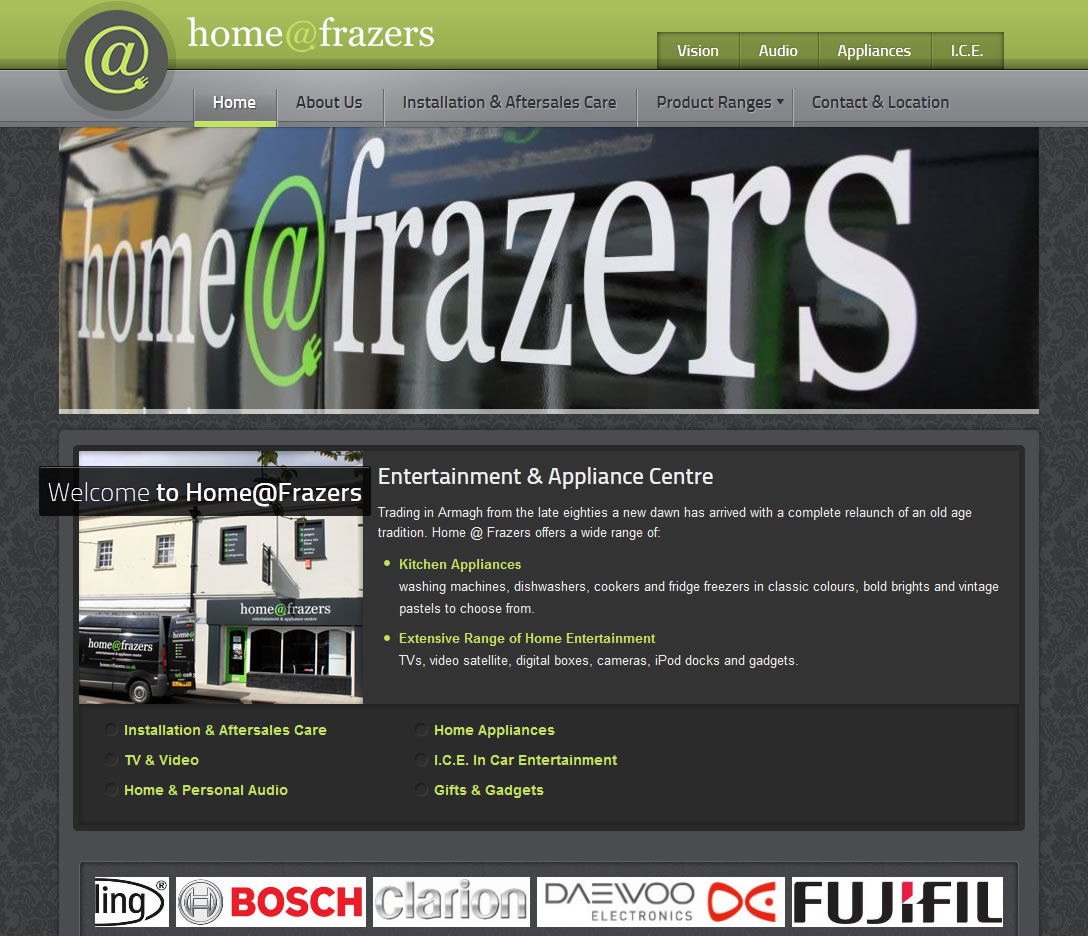 Visit Site
RESPONSIVE DESIGN
Home at Frazers - Authorised Dealers for Panasonic, Sony, Samsung, LG, SKY and Clarion - Kitchen Appliances - washing machines, dishwashers, cookers and fridge freezers in classic colours, bold brights and vintage pastels to choose from. Extensive Range of Home Entertainment - TVs, video satellite, digital boxes, cameras, iPod docks and gadgets.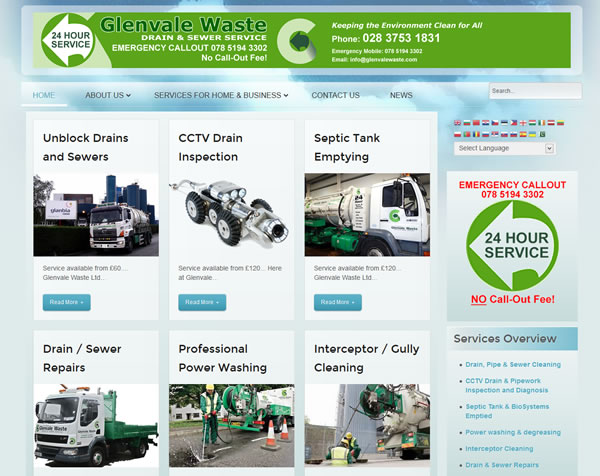 Visit Site
Responsive Design
Glenvale Waste is a fully licensed waste carrier company equipped with the latest technology in the pipe cleaning industry. We are proud of the fact that we are capable of completing any jobs regardless of difficulty or extent. All personnel trained in Confined Space Entry, Breathing Apparatus and CSR Certified.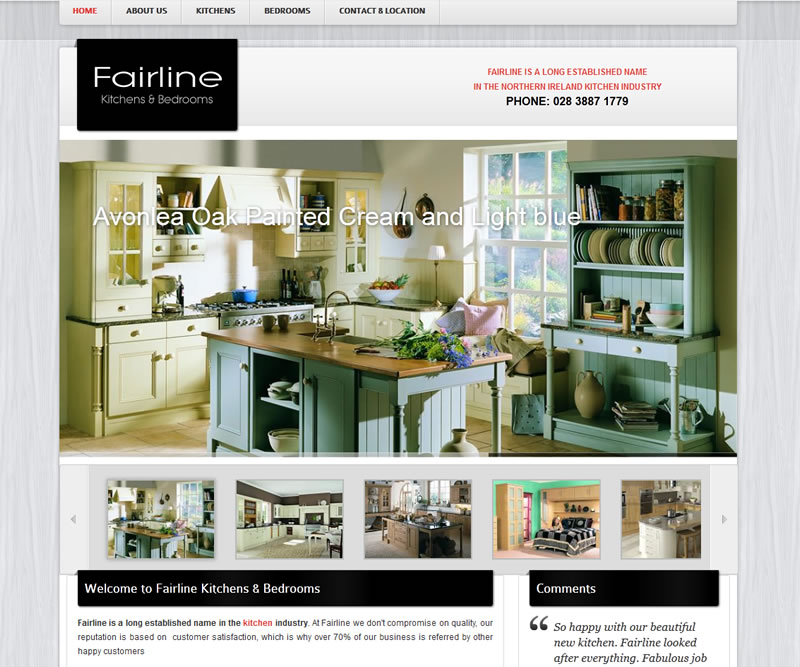 Visit Site
Kitchen manufacturer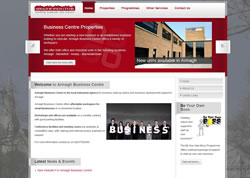 Visit Site
Established in 1984 as part of the Local Enterprise Programme with financial assistance from the Local Enterprise Unit, the International Fund for Ireland and Armagh City and District Council, Armagh Business Centre Ltd is the local enterprise agency servicing the Armagh District Council area. It was developed from a derelict factory on the Loughgall Road, Armagh, in the mid 1980's and currently houses over 20 SME's.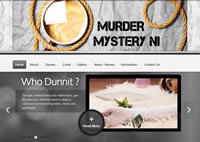 Visit Site
Murder Mystery Northern Ireland will take care of your murder mystery games event to ensure that your party or murder mystery evening goes smoothly. Working for businesses, private parties and public events across Northern Ireland, we know how to make a murder mystery event go to plan and create a fantastic atmosphere.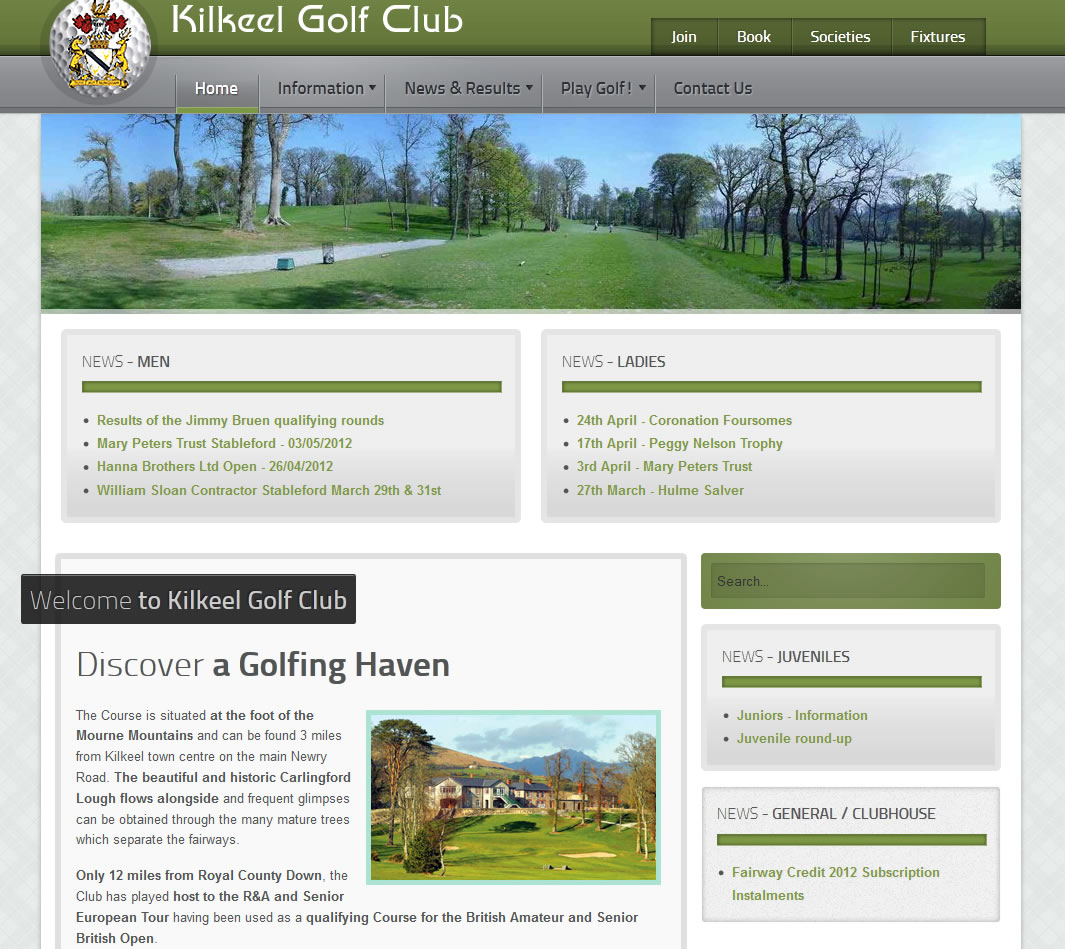 Visit Site
Only 12 miles from Royal County Down, the Club has played host to the R&A and Senior European Tour having been used as a qualifying Course for the British Amateur and Senior British Open. The Par 72 Championship Course proves a real challenge to the discerning player and a relaxing round of golf for the casual enthusiast.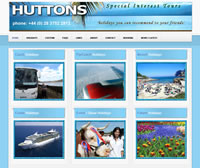 Visit Site
Operating from the Primatial capital of Ireland and the beautiful 'Orchard County' of Armagh famous for it's Bramley apples, HUTTONS Tours have over thirty five years experience arranging holiday destinations in Great Britain, Europe and around the World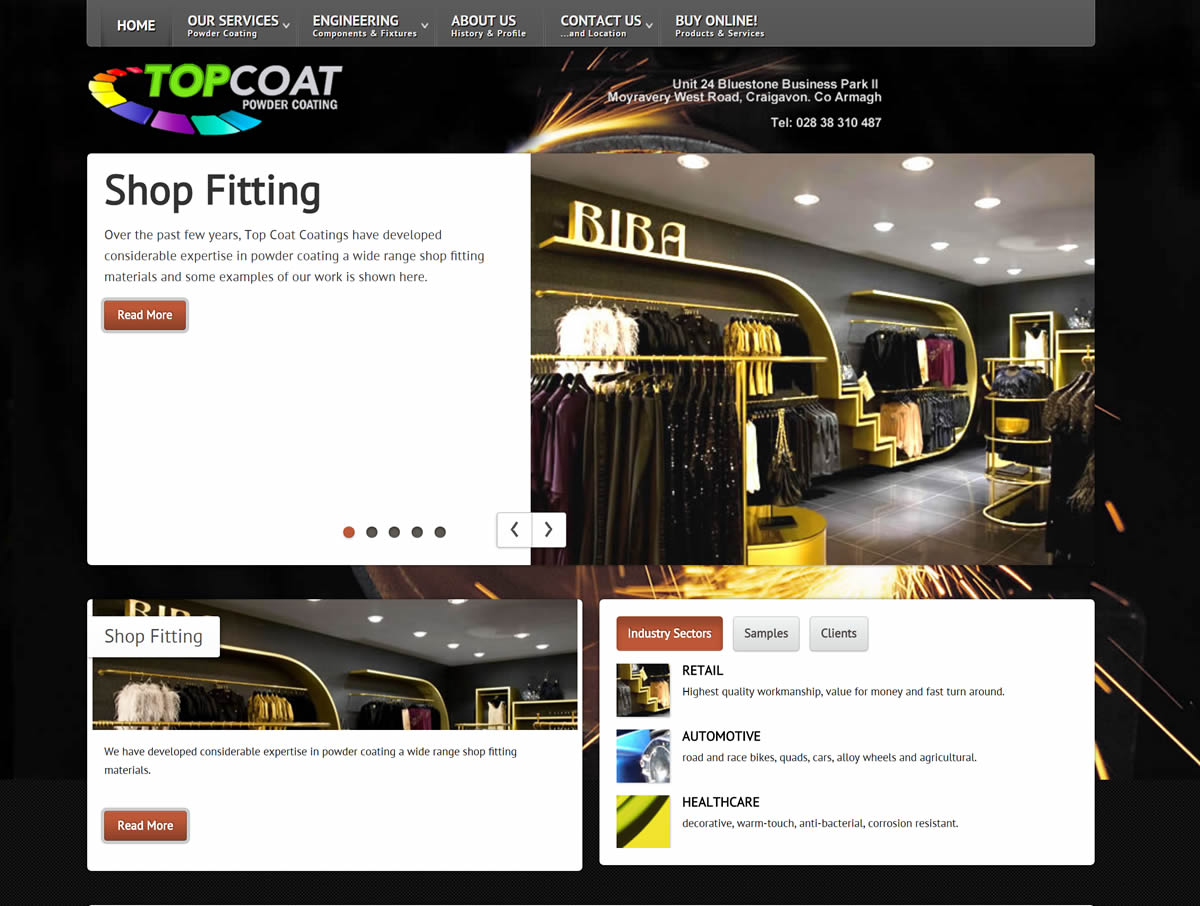 Visit Site
RESPONSIVE DESIGN
Over the past few years, we have developed considerable expertise in powder coating a wide range shop fitting materials and some examples of our work is shown here. At Top Coat Coatings, we understand the need for the highest quality workmanship, value for money and fast turn around.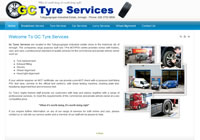 Visit Site
GC Tyres Services are located in the Tullygoognigan Industrial estate close to the historical city of Armagh. The companies large purpose built tyre / Pre MOT/PSV centre provides lorries with trailers, cars and vans a professional standard of quality services for the commercial and private vehicle owner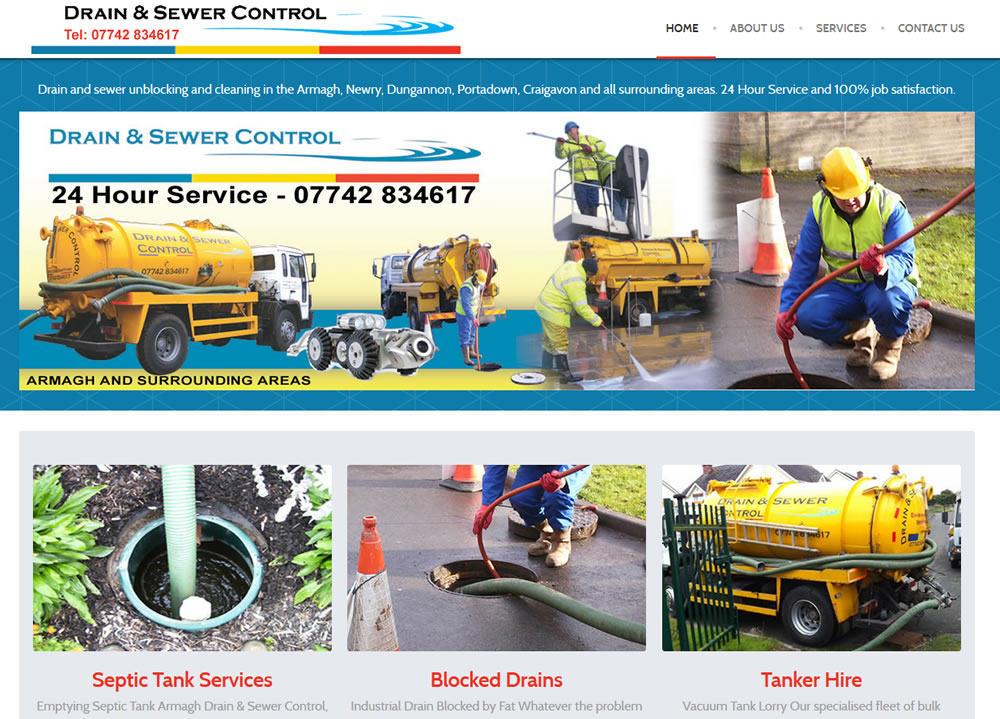 Visit Site
RESPONSIVE DESIGN
Drain and sewer unblocking and cleaning in the Armagh, Newry, Dungannon, Portadown, Craigavon and all surrounding areas. 24 Hour Service and 100% job satisfaction.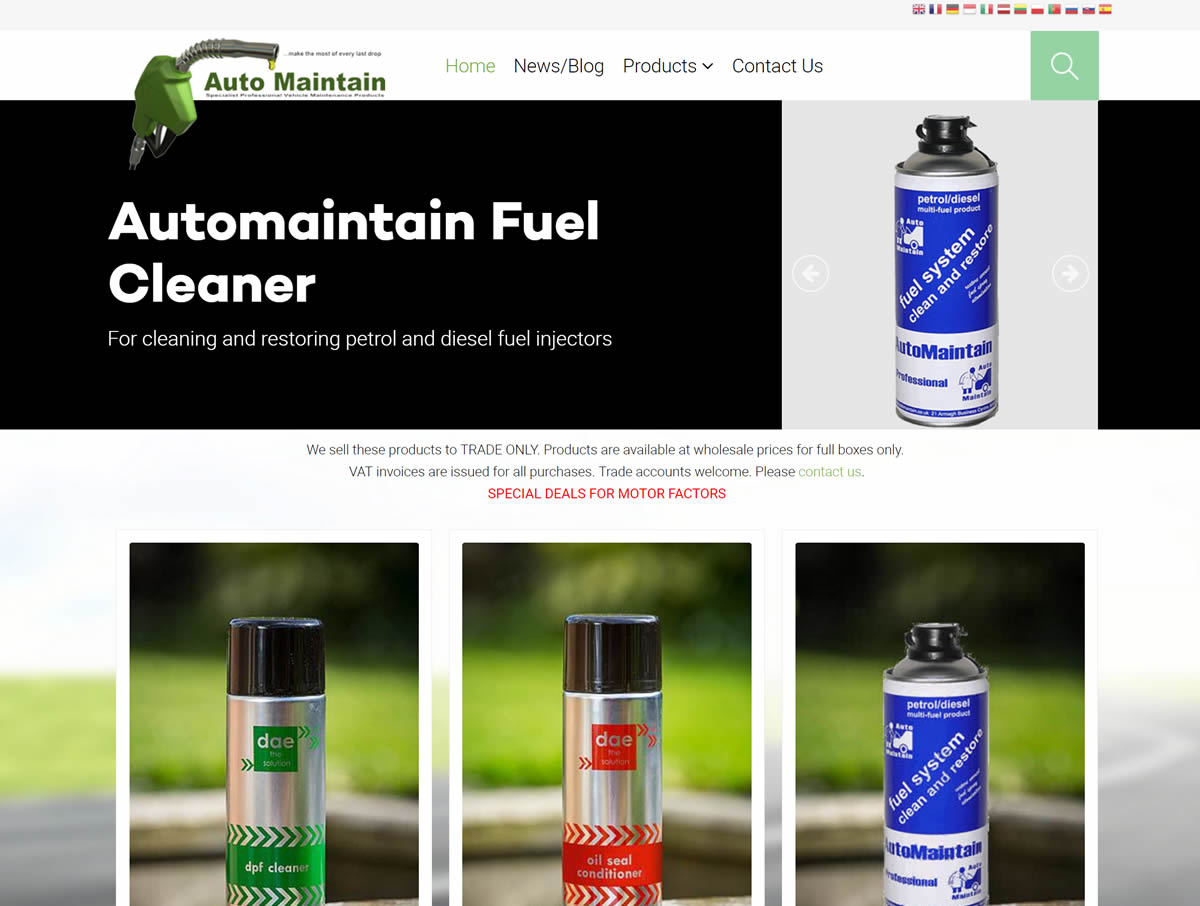 Visit Site
RESPONSIVE DESIGN
Specialist, Environmentally Friendly Motor Maintenance Products - At AutoMaintain we believe that the product is paramount. We don't "talk up" the product but rather let the product speak for itself in terms of quality and effectiveness. We have a very specialist range of products and only supply the professional trade with what is generally considered to be the best products of their kind available.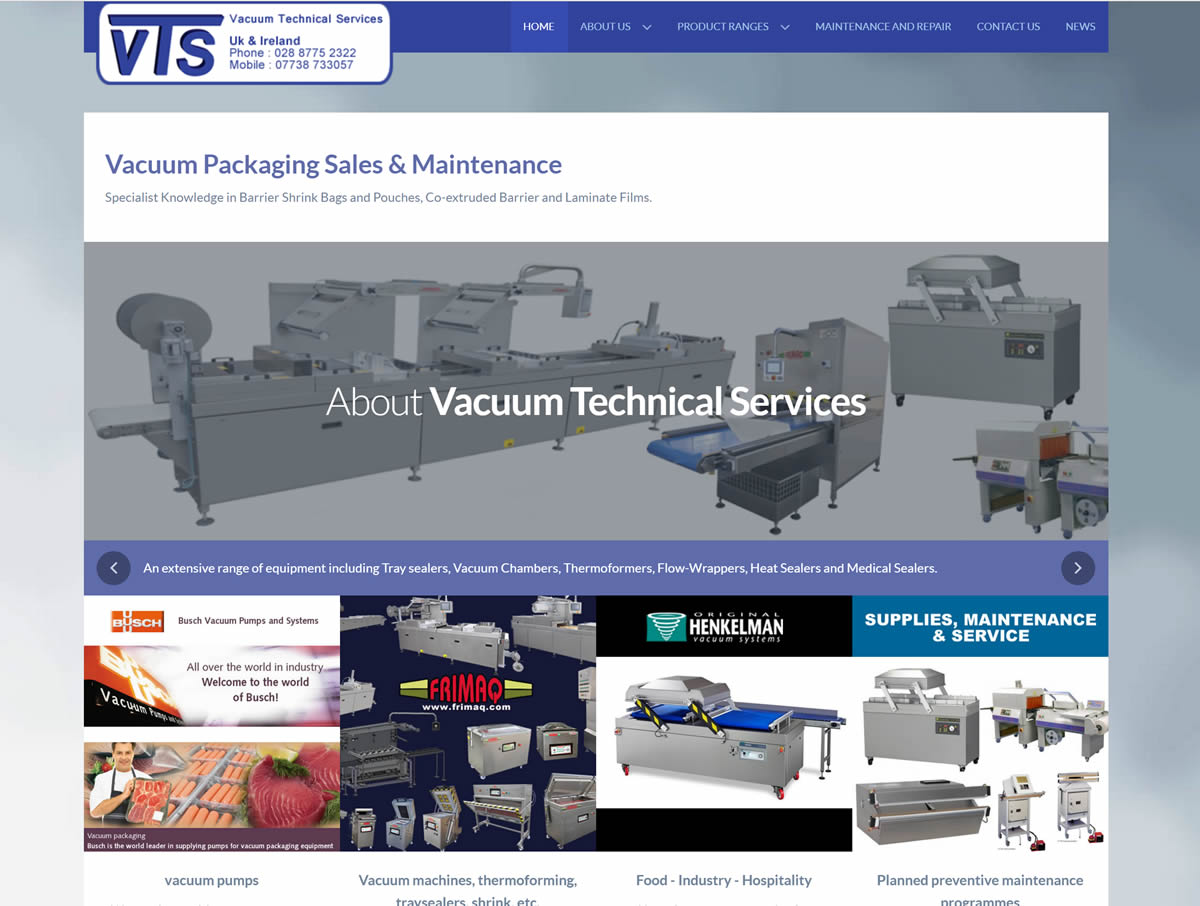 Visit Site
RESPONSIVE DESIGN
Vacuum Technical Services Limited has gained an extensive knowledge in the manufacture and use of a wide range of Barrier Shrink Bags and Pouches as well as Co-extruded Barrier and Laminate Films.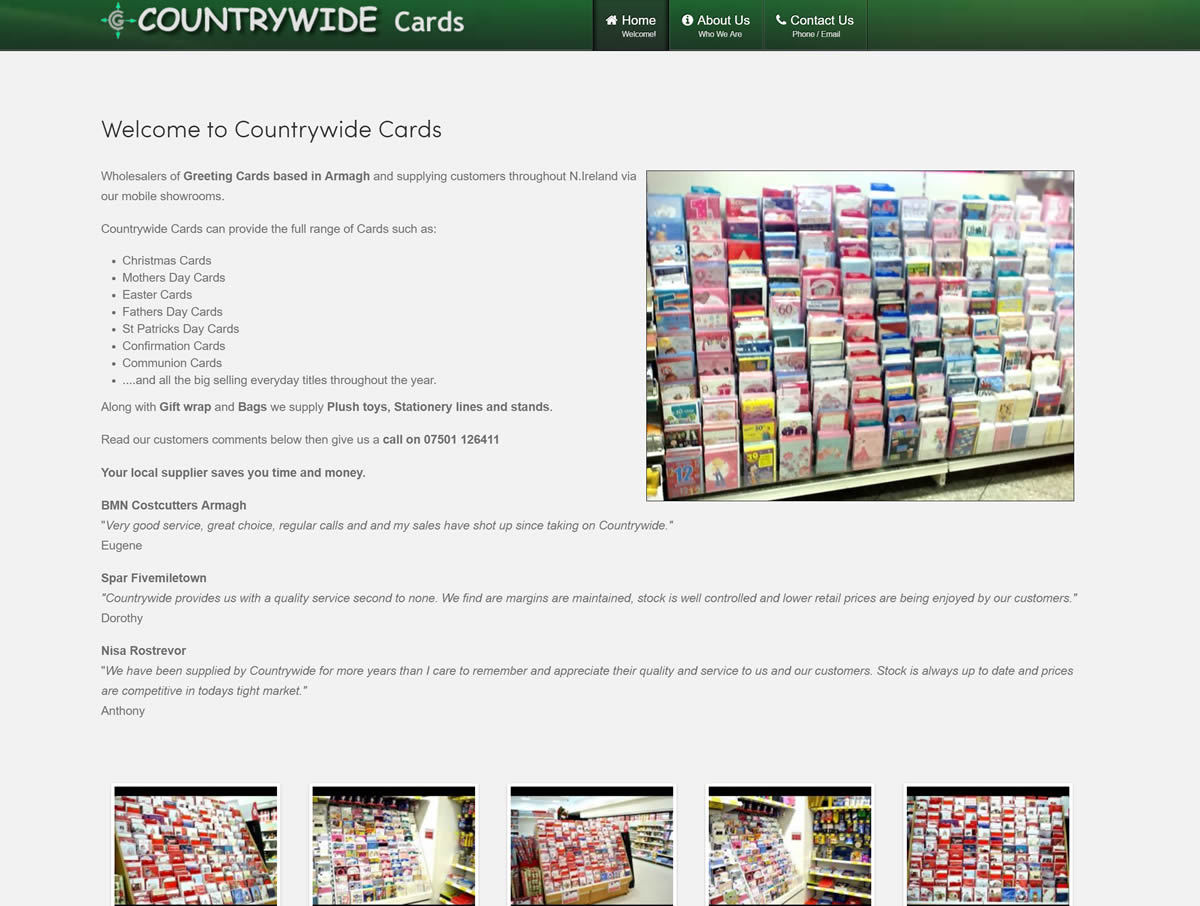 Visit Site
RESPONSIVE DESIGN
Countrywide Cards - Wholesalers of Greeting Cards based in Armagh and supplying customers throughout N.Ireland via our mobile showrooms.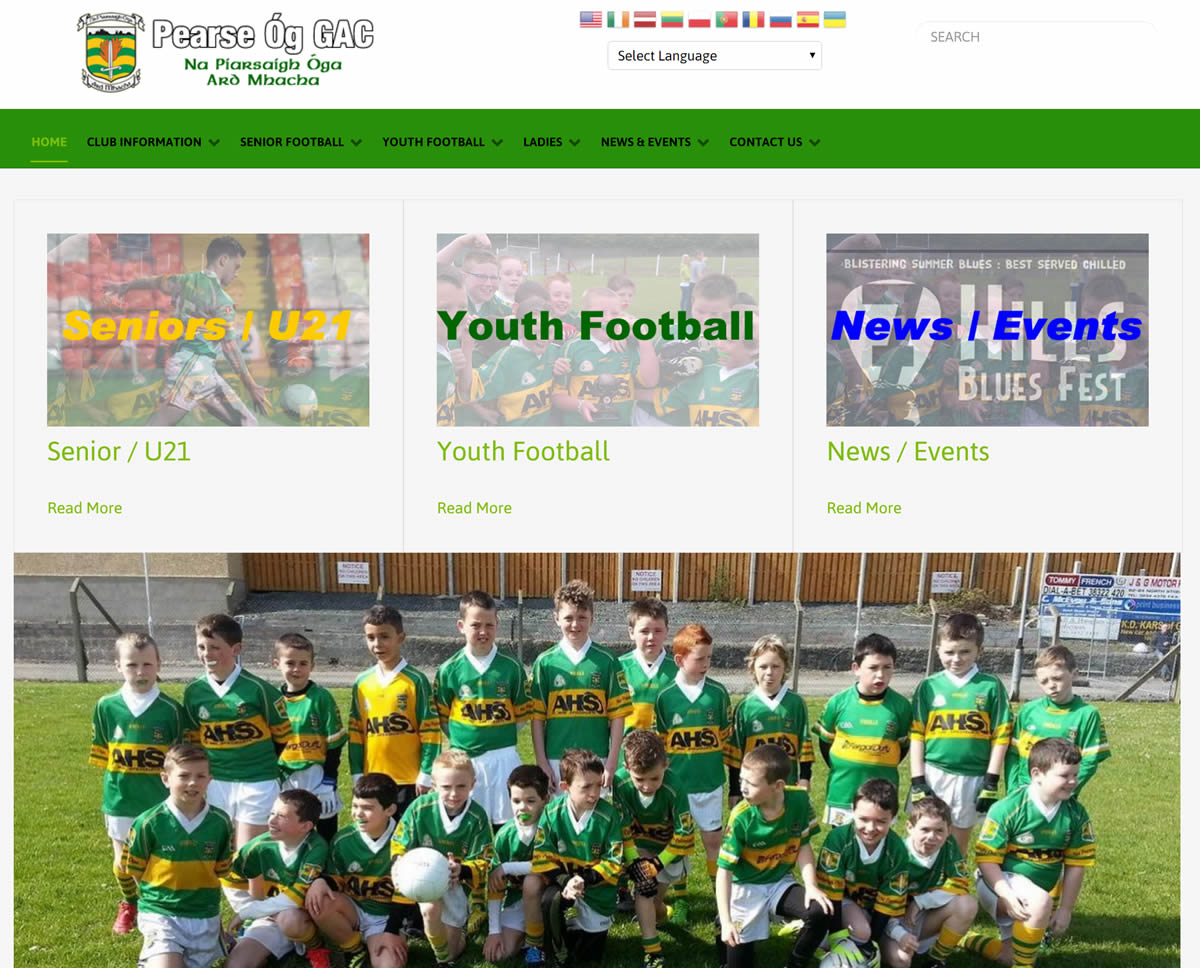 Visit Site
The club was founded in 1950 as a positive focus for the young men and their families from the West of Armagh City. Today's club is much different, providing Gaelic Football to young and the not so young, male and female, ranging from under 6 up to senior squads.
Visit Site
CSS Land Survey Services, an experienced team of surveyors providing highly detailed surveys using the very latest Leica equipment. We carry out our Topographical surveys using the latest Leica Robotic Total Stations and Leica Smartnet (Real-time GPS) to deliver to our clients a cost effective, highly accurate detailed survey.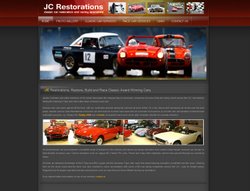 Visit Site
JC Restorations, Restore, Build and Race Classic Award Winning Cars. Jackie Cochrane and other members of his family have taken the chequer flag on numerous occasions at some of the top racing circuit across the U.K. and Ireland, driving the Sunbeam Tiger and many other types of classic race cars.